This schedule – and everything at Madeira – is designed around how girls learn best. We're a school that asks, "How can we make school better?" And then we make it happen.
Here, students take three classes at a time, which gives them more time for deep, ambitious learning and a better opportunity to retain what they're learned. (That's the point of school, after all!)
With fewer, longer classes, breaks between periods, and time to explore interests and passions, Madeira's modular schedule allows girls to flourish both in and out of the classroom. It's a serious program for girls who are serious about learning – and love having fun in class.
---
Madeira's Modular Schedule
4-year personalized plan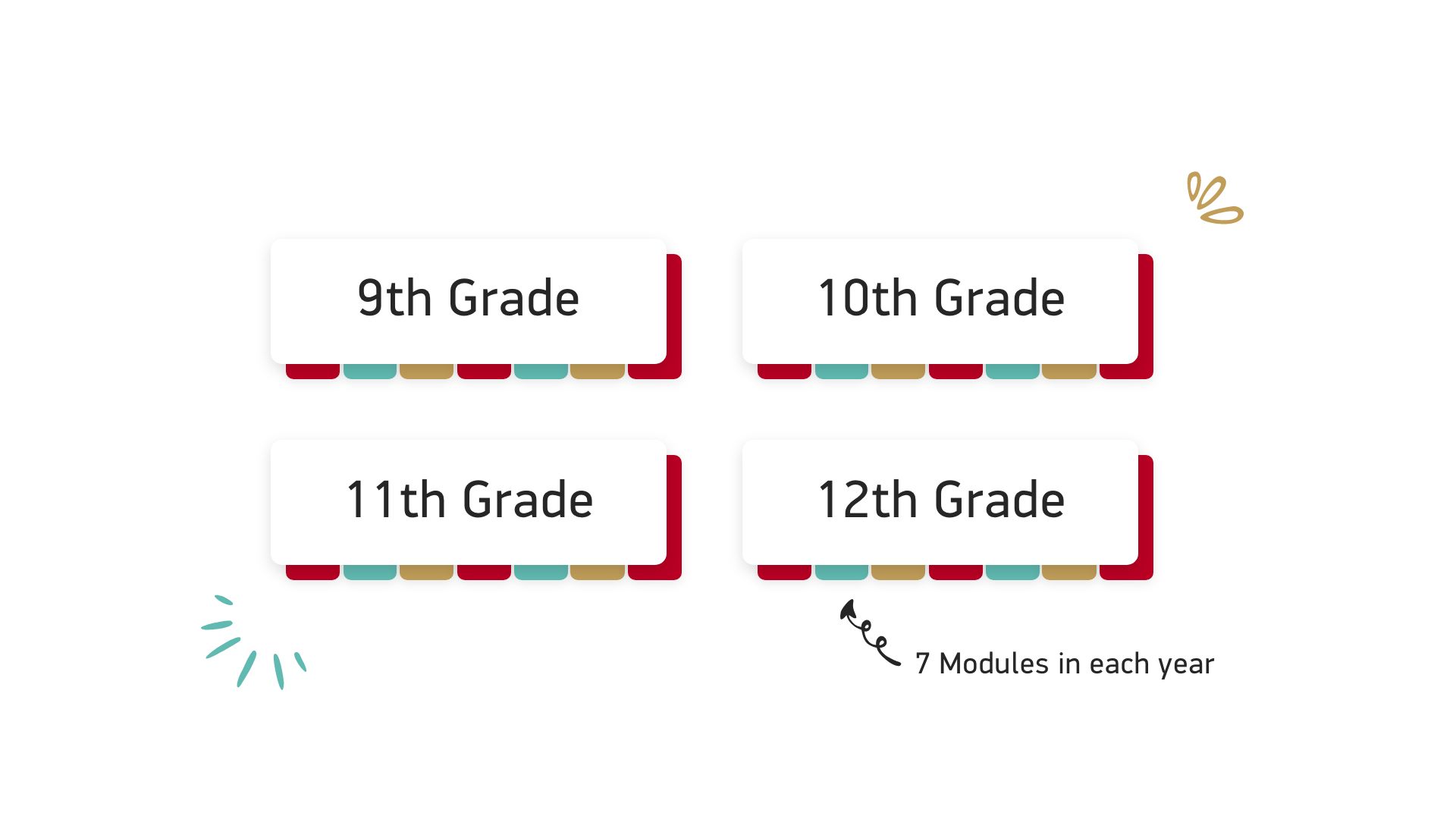 At Madeira, students design their own four-year plan with their academic dean, choosing from a wide range of courses and electives (just like college!). No two schedules are alike: 335+ girls have 335+ unique schedules!
7 Modules per year (5 weeks per Mod)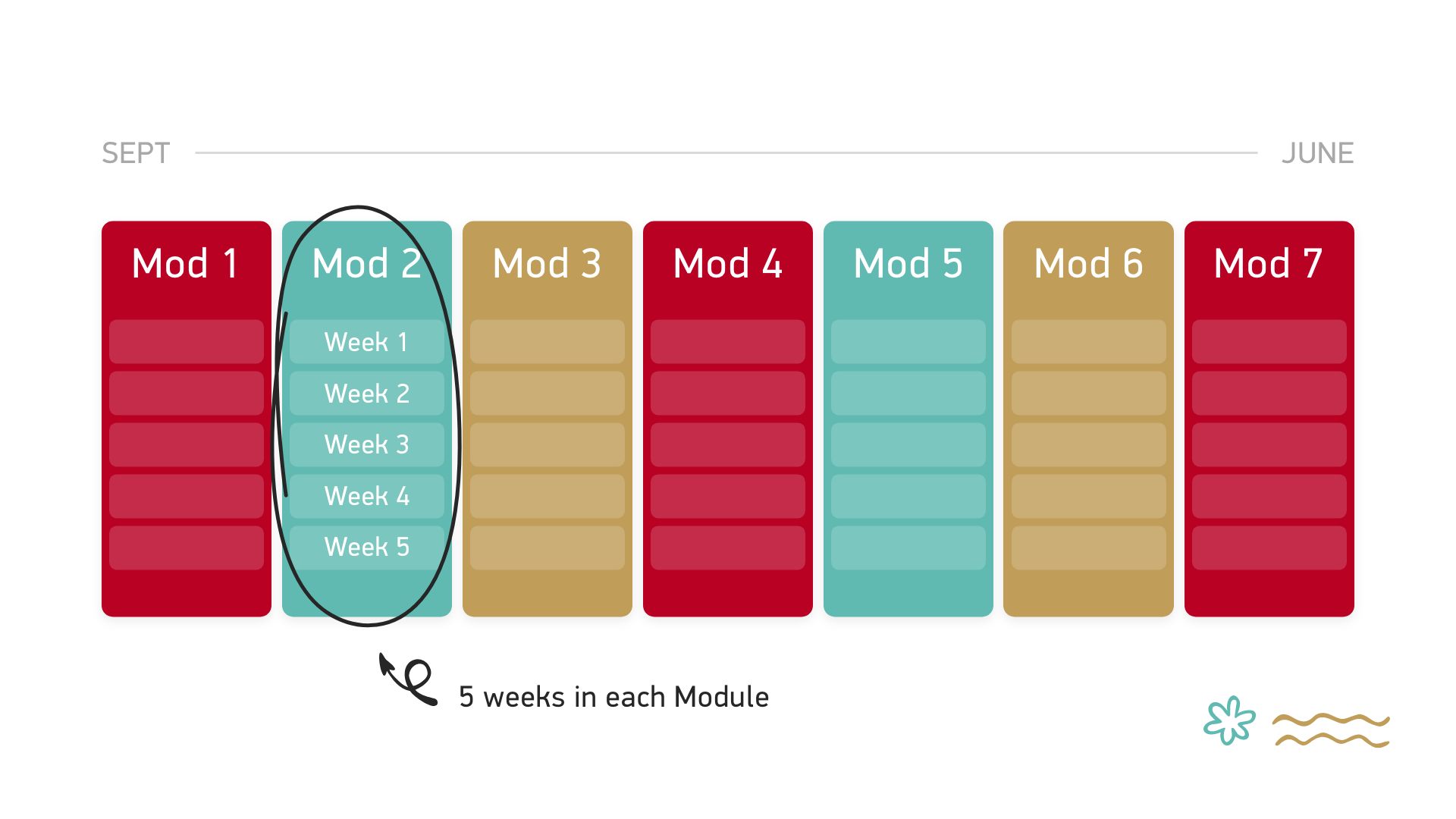 The Madeira year is divided into seven modules ("Mods"), each lasting five weeks. Our innovative schedule gives girls time for project-based, interdisciplinary learning and daily labs, active engagement, collaboration, and problem-solving.
3 classes a day (plus, a sport or activity!)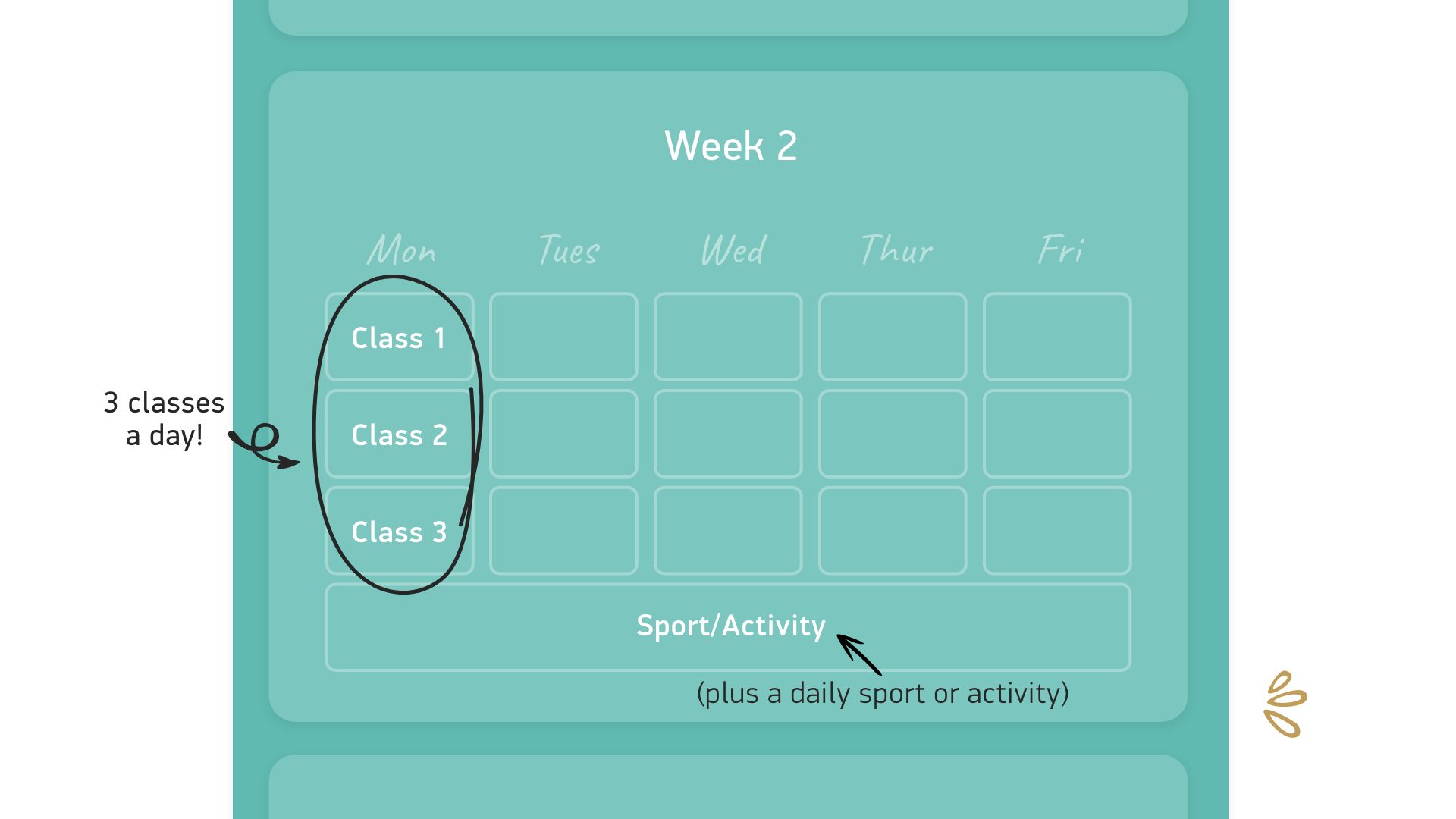 Our days are divided into four blocks: three challenging academic classes and one athletic or activity block. This allows us to really dig into our subjects and gives us a better opportunity to retain what we've learned (That's the point of school, after all!). The last block of the day is reserved for activities like sports, riding, dance, theater, Model UN, or publications. Every Madeira student participates on a team or in an activity each season.
Focused time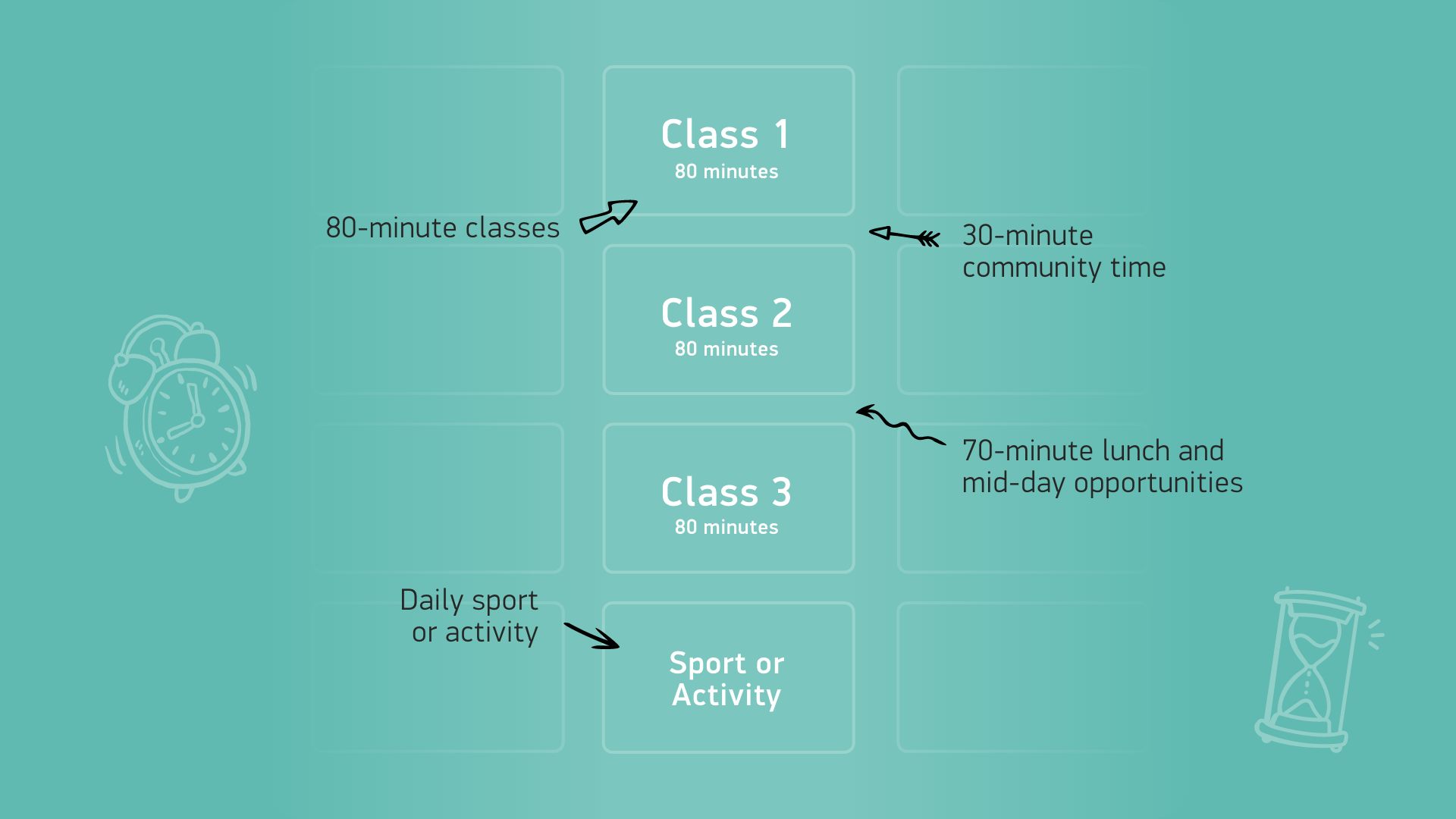 Madeira students are focused, not overwhelmed. Mods allow each student to build her own academic path, while also encouraging deep, immersive learning. Focusing on three academic classes and an after-school activity each day, students dive into their material and have a more balanced lifestyle – with the space to pursue their passions and interests. Madeira students stretch and apply their knowledge in 80-minute class blocks (just like college!).
Madeira has re-designed academics. Madeira = Made for me!
---
Some examples...