Why does a Madeira girl jump out of bed in the morning, excited to begin her day? It's because, at Madeira, everything is designed around how girls learn best.
A leader and innovator in girls' education, Madeira has re-designed academics to make learning active and experiential, joyful and personal.
Here, deep learning crosses disciplines, connecting STEAM with the humanities, language with the arts, classroom instruction with real-world experience. It's an innovative, rigorous, and girl-centric curriculum that builds critical thinking, creativity, and problem-solving skills.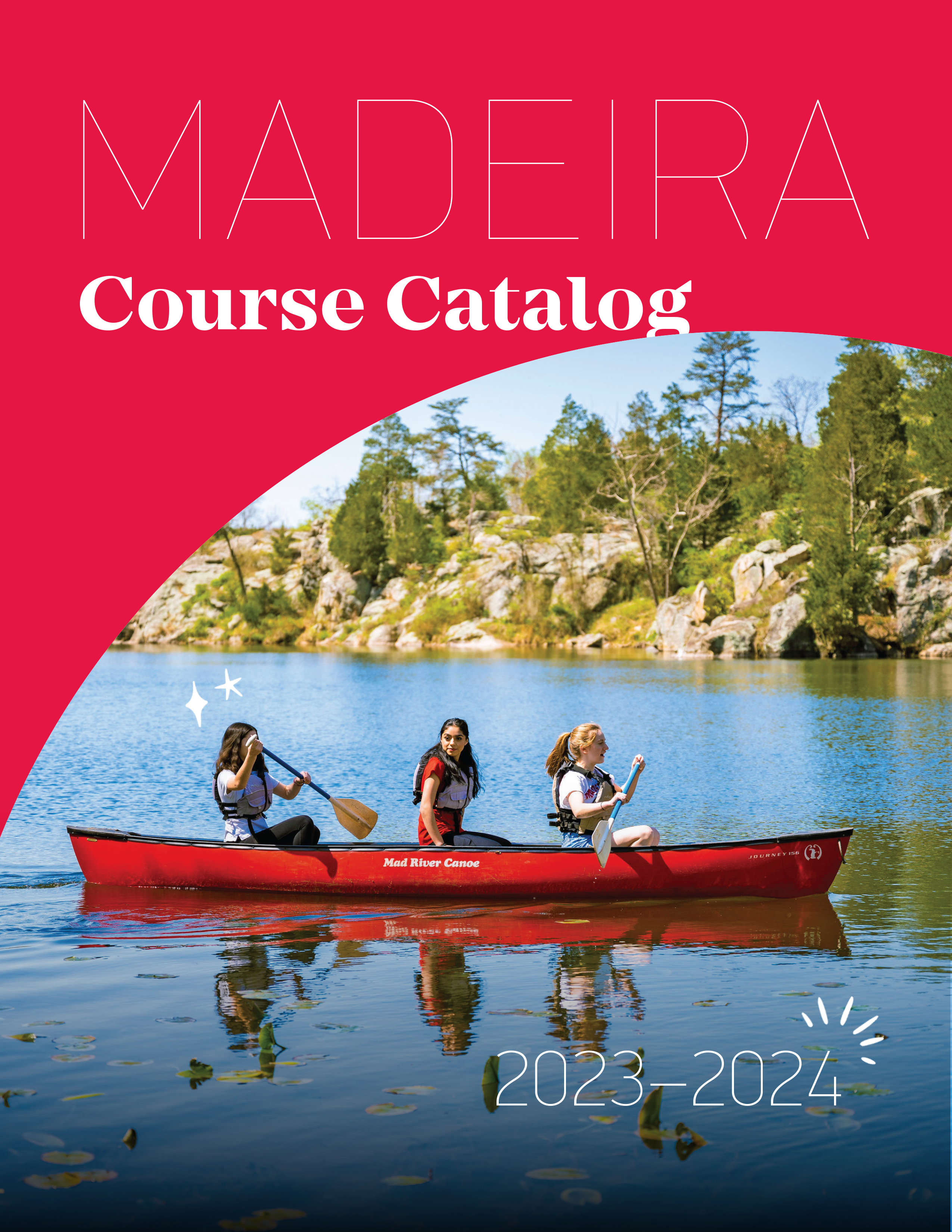 What makes our academic program so successful?
Modular Schedule
Our personalized, college-like academic schedule incorporates three classes at a time, allowing for more focus on ambitious learning and retention.
Co-Curriculum
Our renowned four-year internship program gives every Madeira student experience in a community organization, on Capitol Hill, and in a career interest or passion.
Incredible Faculty
Our teachers are subject experts and scholars who bring creativity and innovation to the classroom, creating courses found only at Madeira.
Personalized Attention
Small class sizes, which average 12 girls, and a low 4:1 student-faculty ratio, make learning highly interactive and collaborative.
Global Perspectives
Our diverse student body, spring break trips, summer exchanges, and international "learnerships" build girls' cultural knowledge and understanding.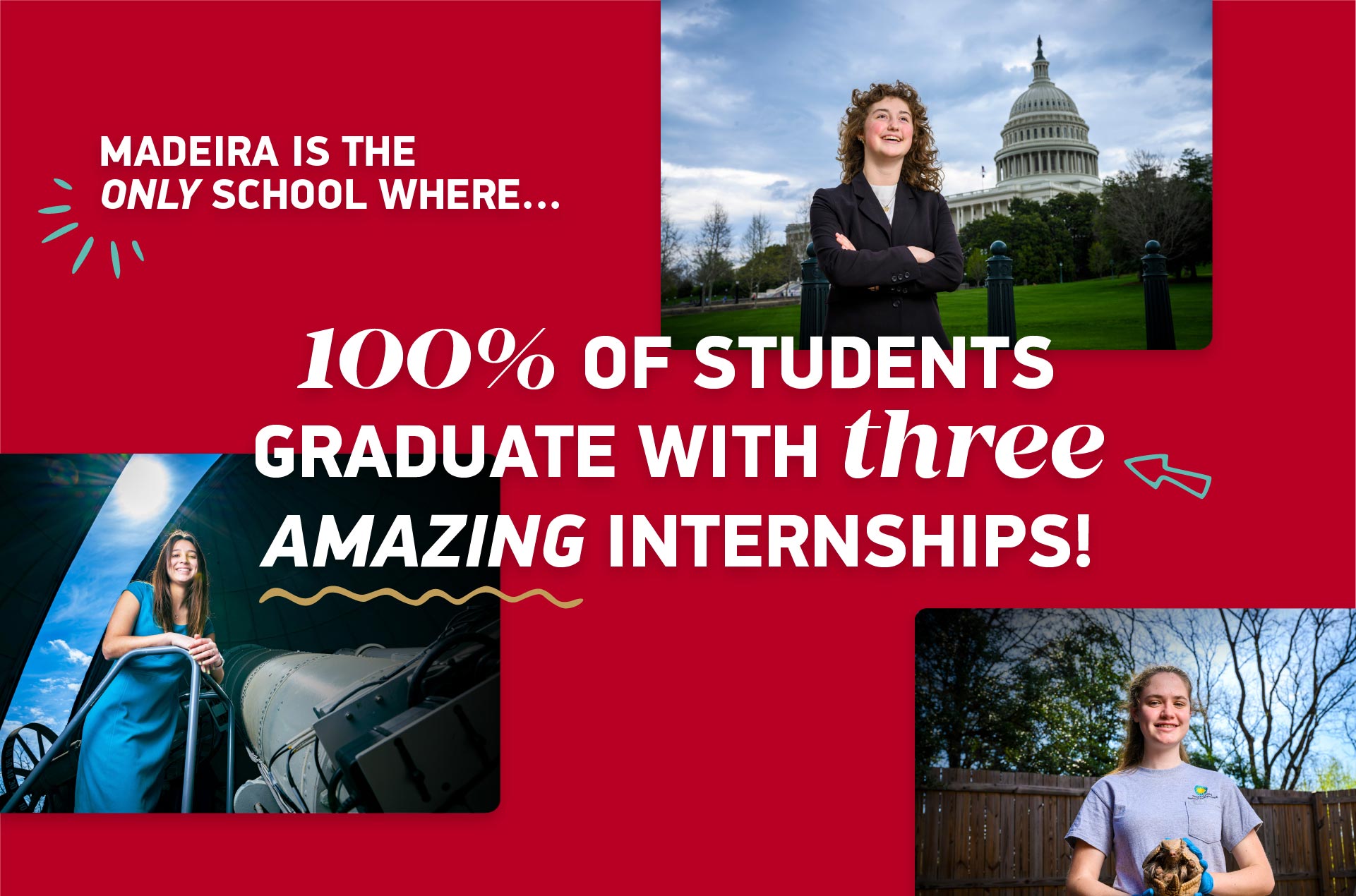 The result: Madeira girls are focused, not overwhelmed. Ready for college and prepared for life.
---
Meet the Academic Office
Academic Departments
With the freedom to design a personalized schedule that both challenges their intellectual comfort and best suits their interests, Madeira students become independent thinkers who graduate confident in their abilities and future plans.
This is a serious program for girls who are serious about learning – and love to have fun in class. Are you ready to explore a Madeira education?