The program is designed to reduce the inherent risk of injury, enhance athletic performance, and promote healthy lifestyles and total wellness.
Athletic Training
The mission of Athletic Training at Madeira is to provide high quality health care for all participants in interscholastic athletics. Athletic training includes the prevention of athletic injuries and providing evaluation, first aid, triage, and rehabilitation of injures. Our board certified athletic trainer (NATA-BOC) provides a program for a safe return to the previous activity level before injury.
Our athletic trainer administers targeted training to all coaches in areas of injury protocol and the Emergency Action Plan (linked), including CPR/First Aid training to all coaches.
A Clinical Site for George Mason University
The Madeira School is in partnership with George Mason University as a host site for athletic training graduate students. Our Athletic Trainer serves as preceptor for the GMU students as they work towards the completion of their Master of Science degree in Athletic Training.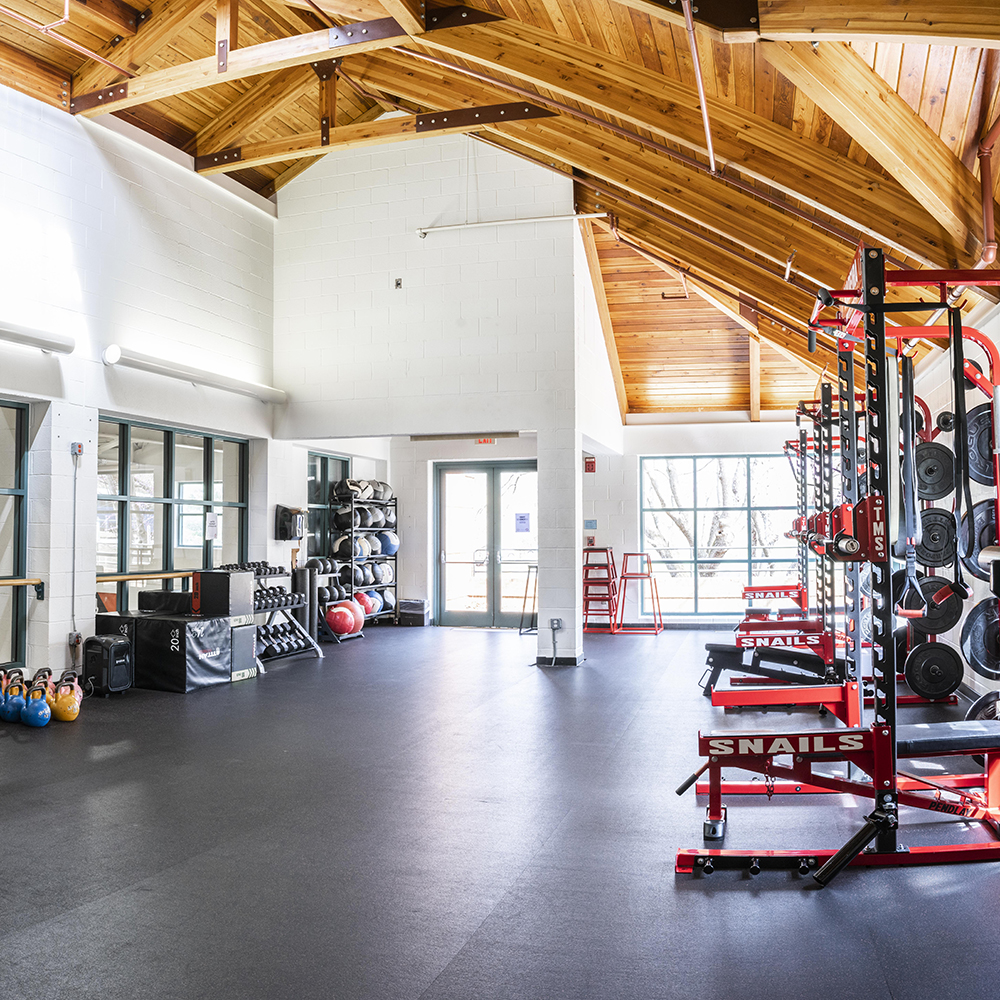 Sports Performance training at The Madeira School develops a foundation for a team atmosphere and improved performance within each individual.
Here, athletics are designed to develop independent, strong young women. This helps Madeira girls to meet physical, mental, and emotional challenges with confidence and resilience.
---
Strength and Conditioning
Madeira offers a comprehensive approach to developing the needs of our student-athletes through an integrated strength and conditioning program. Varsity and junior varsity team have designated hours each week to focus on sport-specific training, and varsity athletes can also elect to participate in Fitness or Advanced Fitness as a D-Block activity. All sessions are coached under the guidance of a certified strength and conditioning professional.
In addition to injury prevention and increased performance, the goals of the Strength and Conditioning program are to:
Develop a team atmosphere and an environment for student-athletes to assume leadership roles
Develop competence and confidence with weight room equipment
Develop a foundation for improved performance, in which each student-athlete strives to become a better version of themselves
Madeira features a 2,000 sq ft combined space including a weight room and cardio room. Our weight room features four squat racks, full dumbbell sets, kettlebells, medicine balls, trapbars, TRX training systems, plyo boxes, and various cardiovascular machines.
---